Cybersecurity Is An Ongoing Process, Not a One-and-Done

Introduction

In today's digital age, where data breaches and cyberattacks make headlines daily, cybersecurity has become a critical concern for individuals and organizations alike. The misconception that cybersecurity is a one-time task, a series of checkboxes to be ticked off, is a dangerously flawed notion. In reality, it's an ongoing and dynamic process that requires constant vigilance, adaptation, and investment. This article explores why cybersecurity is an ever-evolving journey rather than a destination.

The Shifting Threat Landscape

One of the primary reasons why cybersecurity is an ongoing process is the constantly changing threat landscape. Cybercriminals are relentless in their pursuit of new attack vectors and vulnerabilities. As technology advances, so do the methods and tools used by hackers. From phishing attacks to ransomware, zero-day vulnerabilities, and beyond, the threat landscape is vast and evolving.

New vulnerabilities in software and hardware are discovered regularly, and it's only a matter of time before malicious actors attempt to exploit them. To stay protected, organizations must continually update their security measures, evaluate new risks, and adapt their strategies to address emerging threats. Examples of cybersecurity threats include:
Malware: Malicious software, including viruses, worms, Trojans, and ransomware, that is designed to infect and compromise computer systems. Malware can steal data, disrupt operations, or demand ransom payments.
Phishing: A social engineering technique in which attackers impersonate trusted entities to trick individuals into revealing sensitive information, such as usernames, passwords, or financial data.
Distributed Denial of Service (DDoS) Attacks: These attacks flood a network or website with traffic to overwhelm and disrupt the target's normal operation, rendering it inaccessible to users.
Man-in-the-Middle (MitM) Attacks: In MitM attacks, an attacker intercepts communication between two parties, potentially eavesdropping on sensitive information or altering data without detection.
Insider Threats: Threats that originate from within an organization, where employees or other trusted individuals misuse their access privileges to steal data, cause damage, or sabotage systems.
Zero-Day Vulnerabilities: These are security flaws in software or hardware that are unknown to the vendor and therefore unpatched. Attackers can exploit these vulnerabilities before they are discovered and fixed.
Password Attacks: These encompass various techniques like brute force attacks, dictionary attacks, and password spraying, aiming to guess or crack user passwords to gain unauthorized access.
SQL Injection: An attack on a web application's database through malicious input, potentially allowing unauthorized access or data manipulation.
Drive-By Downloads: Malicious code is downloaded and executed on a user's system without their consent, often through visiting compromised websites or clicking on deceptive links.
IoT Vulnerabilities: As the Internet of Things (IoT) devices proliferate, they can be exploited due to weak security features, potentially granting attackers control over devices or access to personal data.
Data Breaches: Unauthorized access to sensitive data, often through network breaches or compromised user credentials, leading to the theft or exposure of personal information.
Ransomware: Malicious software that encrypts a victim's data, rendering it inaccessible until a ransom is paid to the attacker.
Social Engineering: A broad category of attacks that exploit human psychology to manipulate individuals into divulging confidential information or taking specific actions.
Supply Chain Attacks: Cybercriminals target an organization's suppliers or third-party vendors to infiltrate their systems and compromise the target's security.
AI and Machine Learning Attacks: Attackers are using AI and machine learning to automate and enhance their attacks, making them more sophisticated and difficult to detect.
Technological Advancements

The rapid pace of technological advancements introduces new complexities to the cybersecurity equation. Innovations such as the Internet of Things (IoT), cloud computing, and artificial intelligence bring transformative benefits but also create fresh attack surfaces.

For example, IoT devices, from smart thermostats to wearable fitness trackers, are now integral to our lives and workplaces. However, their often lax security features can open doors for cyberattacks. There was a recent example of an Internet connected fish tank being compromised and unauthorized access to the network was achieved. As these devices become more ingrained in our routines, so do the risks they pose. Therefore, organizations must not only secure their existing infrastructure but also adapt to the evolving technological landscape to protect against novel threats.

Compliance and Regulatory Changes

Compliance standards and regulations, such as the General Data Protection Regulation (GDPR) and the Health Insurance Portability and Accountability Act (HIPAA), continue to evolve. These regulations are designed to protect individuals' privacy and data, and they require organizations to implement stringent security measures. Staying compliant is a continuous effort that involves not only adhering to existing standards but also adapting to any changes in regulations.

Non-compliance can result in severe penalties, data breaches, and loss of trust. As regulations change, businesses need to ensure that their cybersecurity practices remain aligned with the new requirements.

The Human Element

The weakest link in any cybersecurity strategy is often the human element. Employees, no matter how well-trained, can inadvertently fall victim to social engineering tactics or make mistakes that expose sensitive information. Human behavior is not static, and education and awareness programs must be continuous to keep pace with evolving threats.

Moreover, the workforce itself is evolving. With the rise of remote work and bring-your-own-device (BYOD) policies, the attack surface has expanded. This requires ongoing education, training, and monitoring to ensure that employees remain security conscious.

Resource: KnowBe4 is the world's largest integrated platform for security awareness training

Conclusion

Cybersecurity is an ongoing process. It is a dynamic and multifaceted discipline that demands constant attention and adaptation to the changing threat landscape, technological advances, compliance requirements, and human factors.

By understanding that cybersecurity is a continuous journey, individuals and organizations can better prepare themselves for the ever-evolving challenges of the digital world. Staying proactive, informed, and agile in the face of new threats is the key to safeguarding sensitive information and maintaining trust in an increasingly interconnected and vulnerable digital environment. Cybersecurity isn't a destination; it's a never-ending voyage toward a more secure digital world.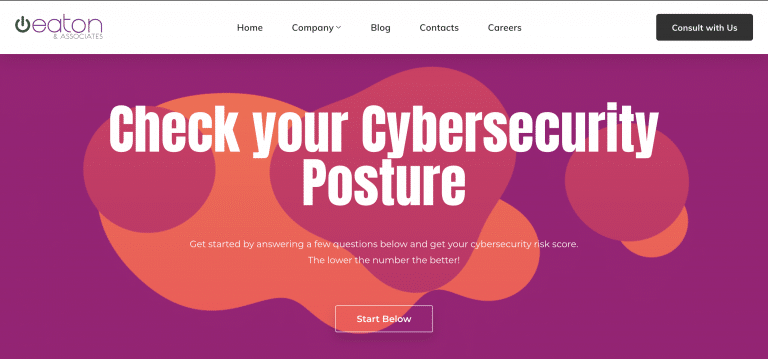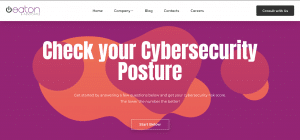 Check your cyber security status by taking our Cyber Security Quiz. Click Here