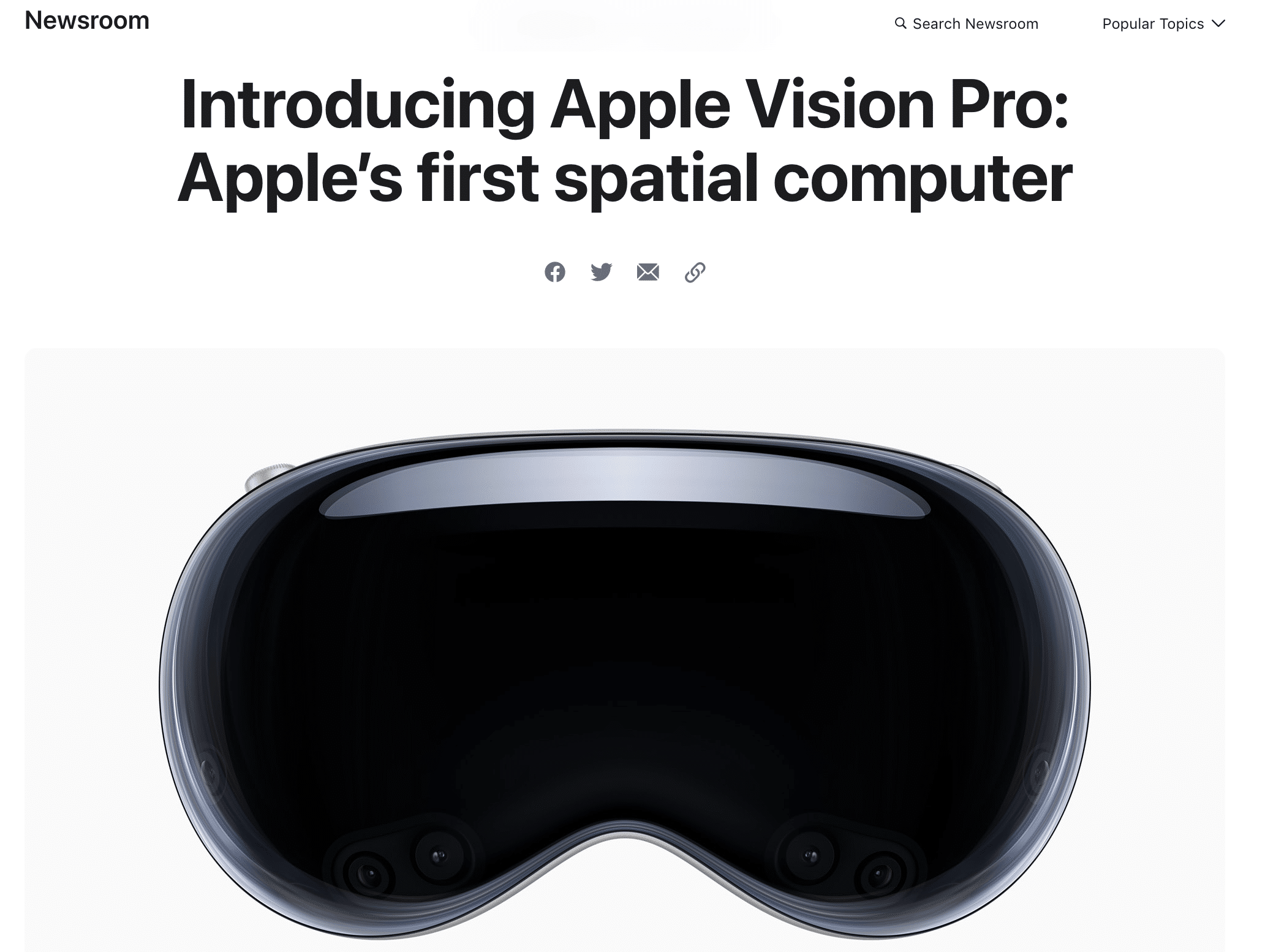 Apple Vision Pro: A Powerful Tool for Businesses of All sizes
Apple recently announced the release of its new Vision Pro, a powerful machine learning platform that can be used to improve business operations across a wide range of industries. Vision Pro uses artificial intelligence to automate tasks, improve efficiency, and boost productivity.

Here are just a few  potential ways that businesses can use Apple Vision Pro:
Automate tasks: Vision Pro can be used to automate a variety of tasks, such as data entry, image classification, and object detection. This can free up employees to focus on more strategic and creative work.
Improve efficiency: Vision Pro can be used to improve efficiency by streamlining processes and eliminating errors. For example, Vision Pro can be used to automatically classify products in a warehouse, which can help to improve inventory management and reduce the risk of lost or misplaced items.
Boost productivity: Vision Pro can be used to boost productivity by providing businesses with insights that can help them to make better decisions. For example, Vision Pro can be used to analyze customer data to identify trends and patterns, which can help businesses to improve their products and services.
How to Get Started with Apple Vision Pro

Apple Vision Pro when released will be available to businesses of all sizes. To get started, businesses can sign up for notifications of Vision Pro. Sign up for Apple Vision Pro notifications.

Conclusion

Apple Vision Pro is a powerful tool that has the potential to help businesses of all sizes to improve their operations. By automating tasks, improving efficiency, and boosting productivity, Vision Pro can help businesses to save time and money, and to improve their bottom line.

Here are some  potential additional tips for businesses that are considering using Apple Vision Pro:
Start small: Don't try to do too much too soon. Start by automating a few simple tasks and then gradually increase the scope of your use of Vision Pro as you become more familiar with the platform.
Get help: If you're not sure how to use Vision Pro, there are a number of resources available to help you, including Apple's own documentation and training materials, as well as third-party tutorials and guides.
Be patient: It takes time to learn how to use Vision Pro effectively. Don't get discouraged if you don't see results immediately. With time and effort, you'll be able to use Vision Pro to transform your business.